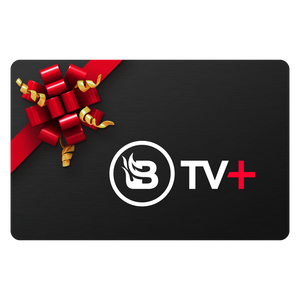 BlazeTV+ Gift Subscription
Give the gift of BlazeTV+ for the unfiltered, uncensored content with BlazeTV and Blaze News included. To purchase a BlazeTV+ gift subscription, add this item to your cart.
Once you complete your purchase, you will receive an email from "Blaze Media Shop" with the subject line, "Here's your BlazeTV+ Gift Code." Directions on how to redeem the gift code will be provided in that email.
Thanks for giving the gift of BlazeTV+.